Hey beauty lovers 🙂 I'm introducing some of my new favorite beauty products of the month of March. Disclosure: This post contains affiliate links.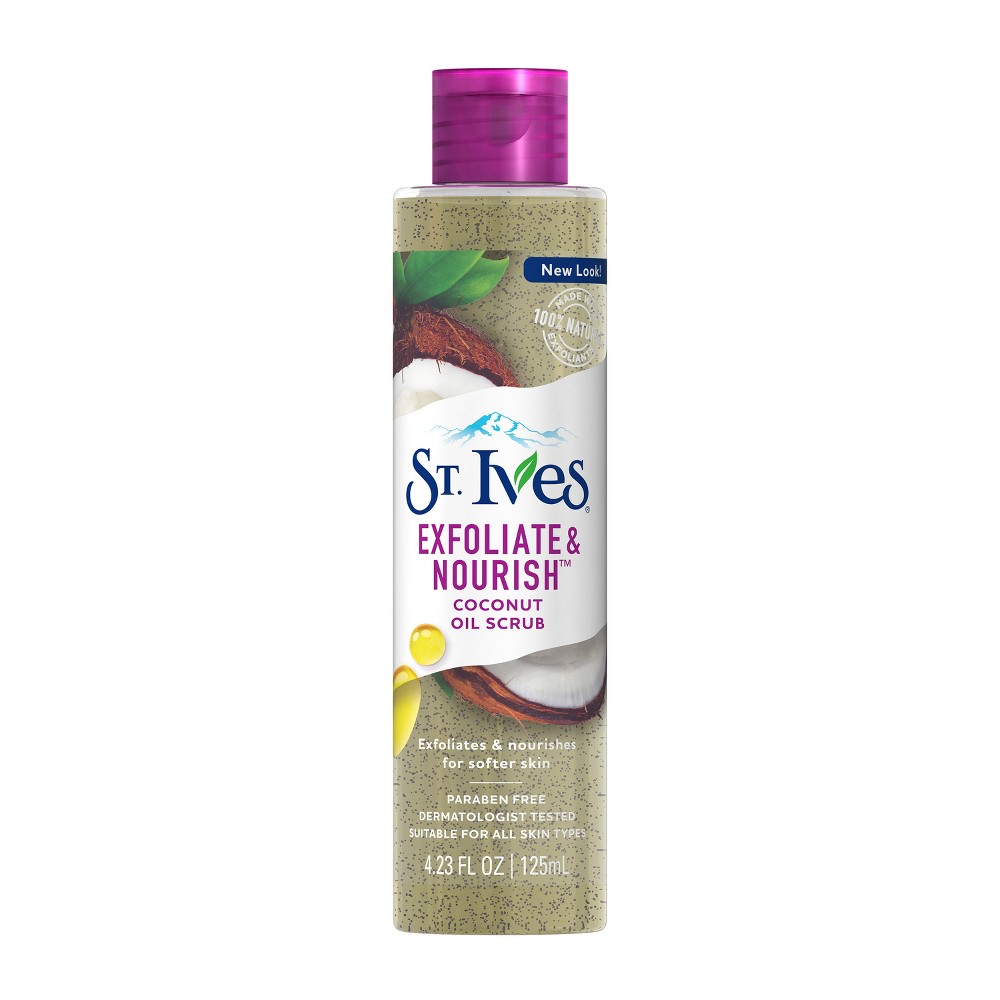 "St. Ives Facial Oil Scrub Coconut" is infused with pure grape seed oil and 100% natural coconut shell powder, to nourish and exfoliate in one step. Both the milk and the shell are used in formula to nourish skin and create a organic exfoliate. Smooth it on and scrub up to 3-4 times a week, I love to use this on the mornings before shoot days because it gets my skin smooth and soft for my MUA. Available at Target.
My family swears by Vicks VapoRub for colds, allergies and fevers. Simply because the medicated vapors begin to work fast to relieve your symptoms. Use on chest and throat; temporarily relieves cough due to common cold. On muscles and joints, temporarily relieves minor aches and pains. Under nose to relieve sinus pressure and mucus buildup. I had a new little beauty trick that I use vapor rub for. Available at Target.
Refreshed is a lightweight skin spritz that you won't want to stop using—morning, noon and night. Hyaluronic Acid quenches dry skin and minimizes pores, while a wide array of natural extracts give your skin a noticeable perky and bright appearance. Need a quick pick me up? Cucumber, Kelp and Apple Enzymes refresh and re-hydrate. I love to spray "Refreshed" on my bare face or beat face. It keeps my face hydrates but not oily or greasy. I like to use it as a mist and set. Available at www.thisisfeel.com.
Cosmetic Sanitizer Mists removes bacteria and germs on powder-based products: eye-shadows, blushers, pressed powder, bronzers, cream-based products: compact foundation, concealers, cream blush/eye-shadows. Spray it on and let the sanitizer do the rest. I scored this mist at the Orlando Makeup Show. Mist is available at www.beautysoclean-us.com.

My secret to Spring allergy relief Vicks Sinex 12-Hour Decongestant Ultra Fine Mist Moisturizing Nasal Spray. It provides temporary relief of nasal congestion due to colds, hay fever, and upper respiratory allergies for up to 12 hours. Vicks Sinex is an effective nasal spray decongestant that relieves sinus pressure and shrinks swollen nasal membranes so you can breathe more freely. Available at Target.